About Something Else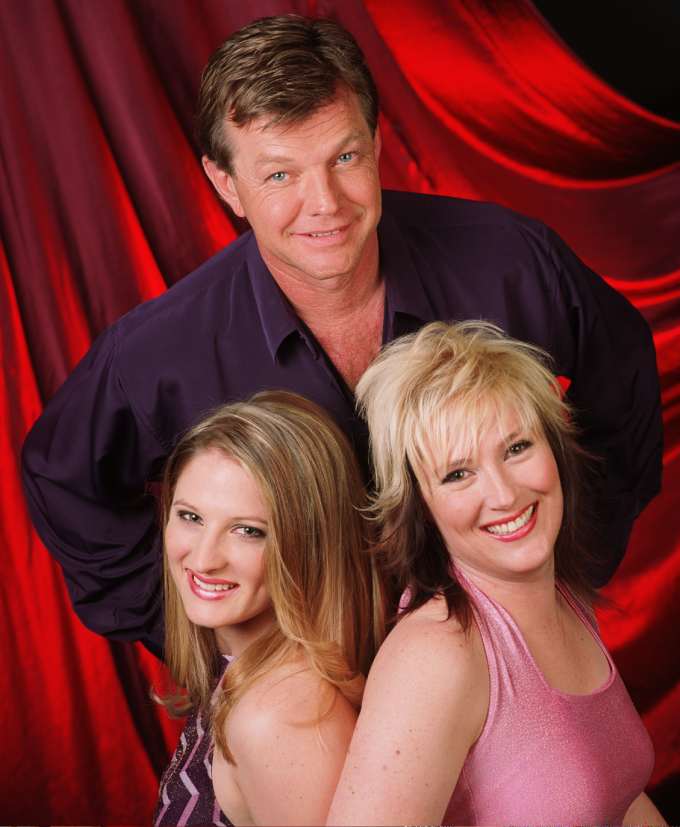 IF YOU PULL A SONG APART MUSICALLY, YOU SEE THAT A LARGE PART OF MOST SONGS IS REPETITION OF AN INITIAL THEME.
After years of both going to shows and performing ourselves we have noticed the excitement that impacts an audience at the start of a song. There's that rush when you realise that the band is playing a song you like. Because of that recognition, the first section of a song is perhaps the best part, as you sing along into that first chorus or bridge. It's about then that Something Else either seamlessly or explosively moves into the next song. That's what we do. Play the best parts from great songs, one after the other.
Something Else feature a number of medleys, from five to fifteen minutes long. Medleys that are sometimes random, or follow a theme of an artist, era, groove, style, dance, to tell a story or just anything which captures the interest, designed to keep up the listeners' enthusiasm so that they feel that adrenalin kick every time they hear the song has changed yet again. And sometimes to a song not heard recently, or at least often. You see, we have also noticed how many bands play the same material, so we decided to play something else.
This has been the philosophy behind the selection of material for Something Else. The strongest segment from an old favourite, then a slice from something a little more obscure, but instantly catchy.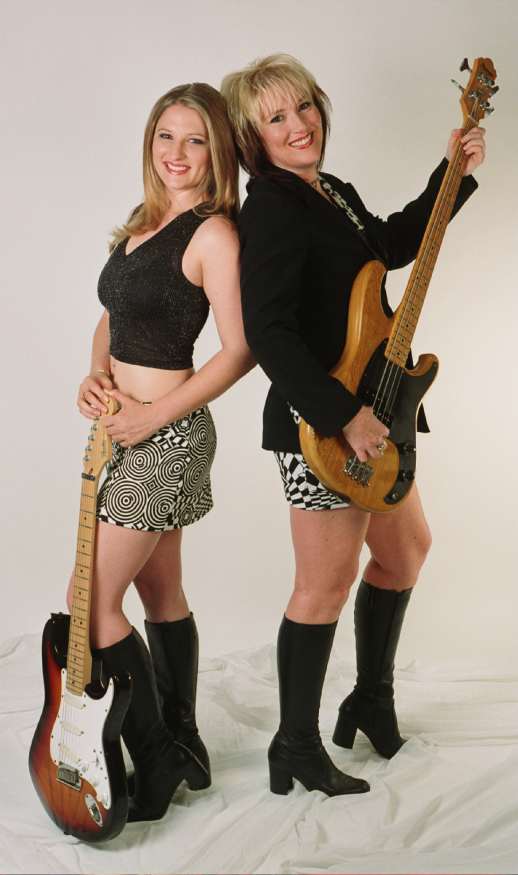 The medleys have proven successful on the dance floor too. It allows the timid time to get up.
It should not go without mentioning the ruthless care with which we have chosen those songs which are to be to played complete, start to finish. The entire repertoire is sequenced to highly detailed drum tracks.
There have been many family bands. Well, Something Else is made up by the members from one family — Melinda, Leanne and Graeme. All guitar players. How fortunate! All those years together rehearsing, even before we knew that's what we were doing.
There's something else we've observed — a general interest in female guitar players. Not that you never seem them, but it's not the usual. There can be a certain curiosity as to whether they can really play that thing, or whether it's just the token girl on guitar. Well, let it be heard, these girls can really play! From the jazz finesse of "Yeh Yeh", to the thumping bass and howling harmonised guitar solos of "Boys are Back in Town", the girls rip it up.
Quality music to sit back and listen to, or jumping rhythms to which you can't help but dance. Mainly upbeat stuff, particularly in the later sets.
Personally, from my position, there is a catch to the family thing ... I mean you can't imagine the squabbles over just deciding on a name for the band. Someone would suggest something, and someone else, something else. Then they'd want something unusual. I actually wanted to call it something entirely different.
Graeme